The Effects of Classroom Participation Strategies on Students' Learning Outcome in English
Keywords:
Keywords: Effects, Classroom Participation Strategies, Learning, English
Abstract
The study was designed to find out the learning achievement of students in English using classroom participation strategies and also to find out the opinion of students about classroom participation strategies. The study was one group pretest- posttest design. The study employed a quantitative research method. Clustered random sampling method was used to select one section (36 students) of grade seven students out of four sections as research participants. The instruments for data collection were the learning achievement test, class test, and opinion questionnaire. The instruction lasted for three months. One month for each classroom participation strategy (classroom discussion, think-pair-share, and role-play). The data of achievement tests were analyzed and interpreted using inferential statistics t-test, mean and standard deviation. Most of the students scored high marks after the implementation of each strategy. The finding on students learning achievement test showed that the posttest scores of the students were higher than the pretest scores with the significant value, p=0.00. The finding revealed that the use of classroom participation strategies strengthened students' learning in English. It also revealed that classroom participation, think-pair-share, and role-play enhanced students' learning. Moreover, students perform better with the use of the think-pair-share strategy. The finding from the opinion questionnaire revealed that students had positive opinions towards classroom participation strategies with a mean of 4.62 and a standard deviation of 0.49. Therefore, classroom participation strategies enhanced students' learning in English.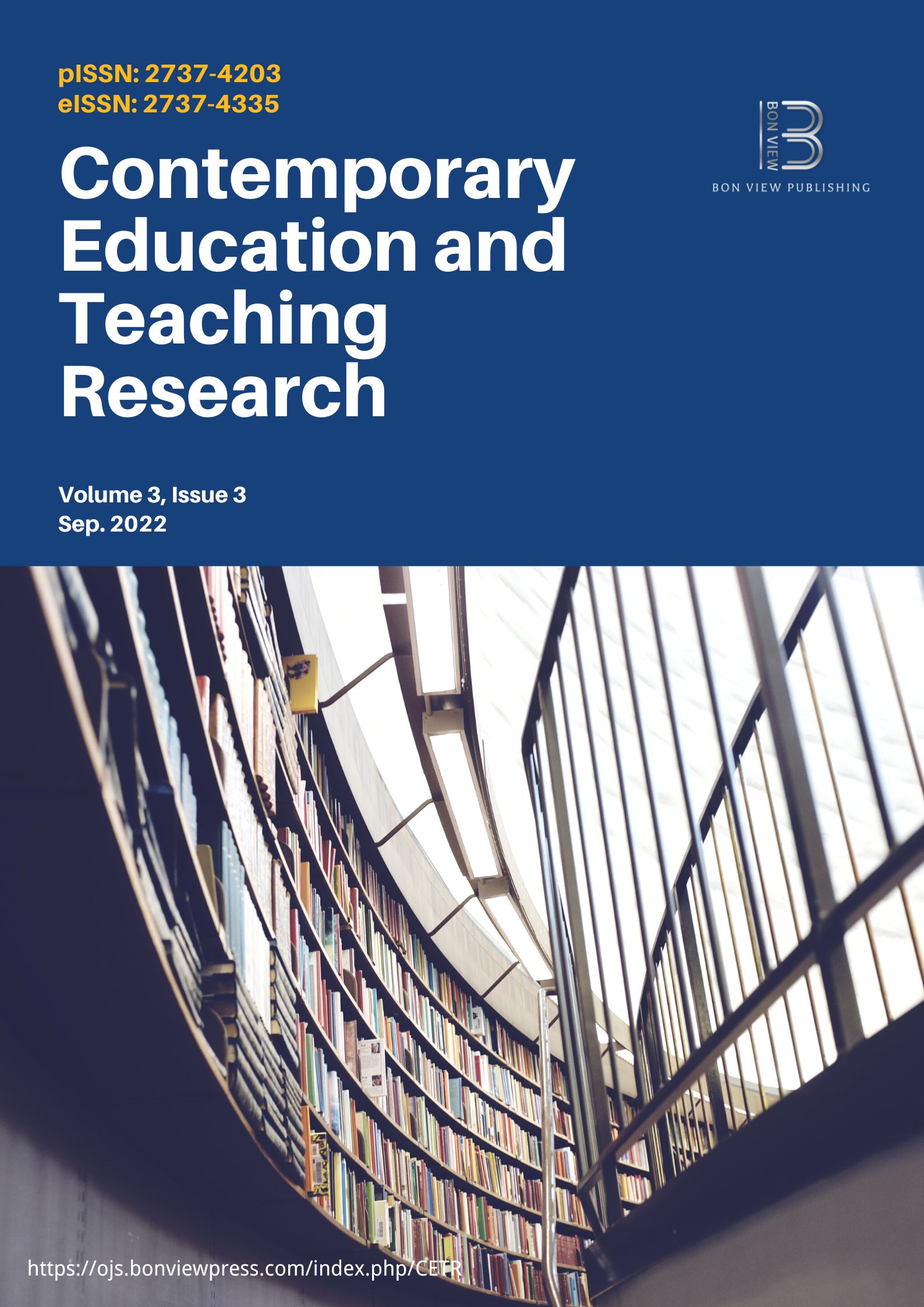 Downloads
How to Cite
Rai, H. (2022). The Effects of Classroom Participation Strategies on Students' Learning Outcome in English . Contemporary Education and Teaching Research, 3(3), 93–100. https://doi.org/10.47852/bonviewCETR2022030305
Section
Research Articles
License
Copyright (c) 2022 Authors
This work is licensed under a Creative Commons Attribution 4.0 International License.