Inaugural Editorial
Abstract
It gives me great pleasure to write an editorial note for the first edition of the new journal of Artificial Intelligence and Applications (AIA). Before I begin, I would like to thank our Managing Editor, Mrs. Yu Zhang of Bon View Publishing, Singapore for approaching me with a great idea of launching a new journal under my leadership in the field of computer science. Therefore, I am honored and fortunate to be part of AIA and take responsibility as Editor-in-Chief. Since it is the first joint venture for us, initially, we struggled and worked hard to find innovative ways to reach potential authors such that AIA can receive quality papers across the globe. As a result, in a short period, AIA has attracted many quality submissions from different countries including developing and developed countries.
Since the journal scope is AI related research, we encouraged the authors to emphasize emerging areas of artificial intelligence, such as image processing, security, augmented reality, data mining, machine learning, distributed computing and big data analysis, etc. The first issue includes high quality papers submitted from different countries in the areas mentioned above. However, in AIA, the acceptance rate is only 24%. We are determined to bring you a highly respected journal by setting our standard from the very first issue.
We are happy to release the first issue in January 2023. For this achievement, we should thank our team led by Mrs. Yu Zhang, Ms. Phoebe, Ms. Lantian, Ms. Ruifang Zhang for their efforts, time, hard work and significant contributions. Today, we see the success because of their support and effort.
To take any journal to a high level/standard in terms of quality papers according to the rules stipulated by the web of science, Scopus, the role of the International Advisors, Associate Editors, Editorial board members, Reviewers and Editorial staff of the journal is vital. In order to maintain the standards of AIA, we introduced desk reject by providing sufficient technical comments, which helped authors to improve the quality of their work. There were a number of challenges, including issues pertaining to reviews, such as delays in receiving review reports, poor reviews, finding relevant experts for reviewing and sufficient number of reviews. However, with the help of the tips provided by the members of the advisory board, our editorial office managed effectively in communicating with the authors, reviewers and Editor-in-Chief without any problems.
What is very important for the journal is popularity, so it should reach as many potential readers as possible to achieve a global scientific exposure and impact. To achieve such goals, we need to explore new ways of dissemination and reaching authors, as well as readers. At the same time, our journal should find new ways to receive more quality papers on intra-and-inter-disciplinary areas. We believe if the topic is interesting and has scope for the future, it will show great motivation on submission and a loyal readership.
I am fortunate to be part of a highly effective team led by Yu Zhang in the editorial office who is instrumental to achieving our targets. The current group of Associate Editors work incredibly well to assess paper quality and to maintain standards. The papers published by Bon View Publishing focus on special domains and publish our papers in time. In addition, our journal has good support from members of the international advisory board, which comprises pioneers in different areas of artificial intelligence. They serve like ambassadors for our journal.
Last but not the least, I should thank all our contributors who chose our journal to publish their work.  Furthermore, there were many authors that were disappointed due to rejection, but they should be happy with their achievements and the editorial board comments to improve their work.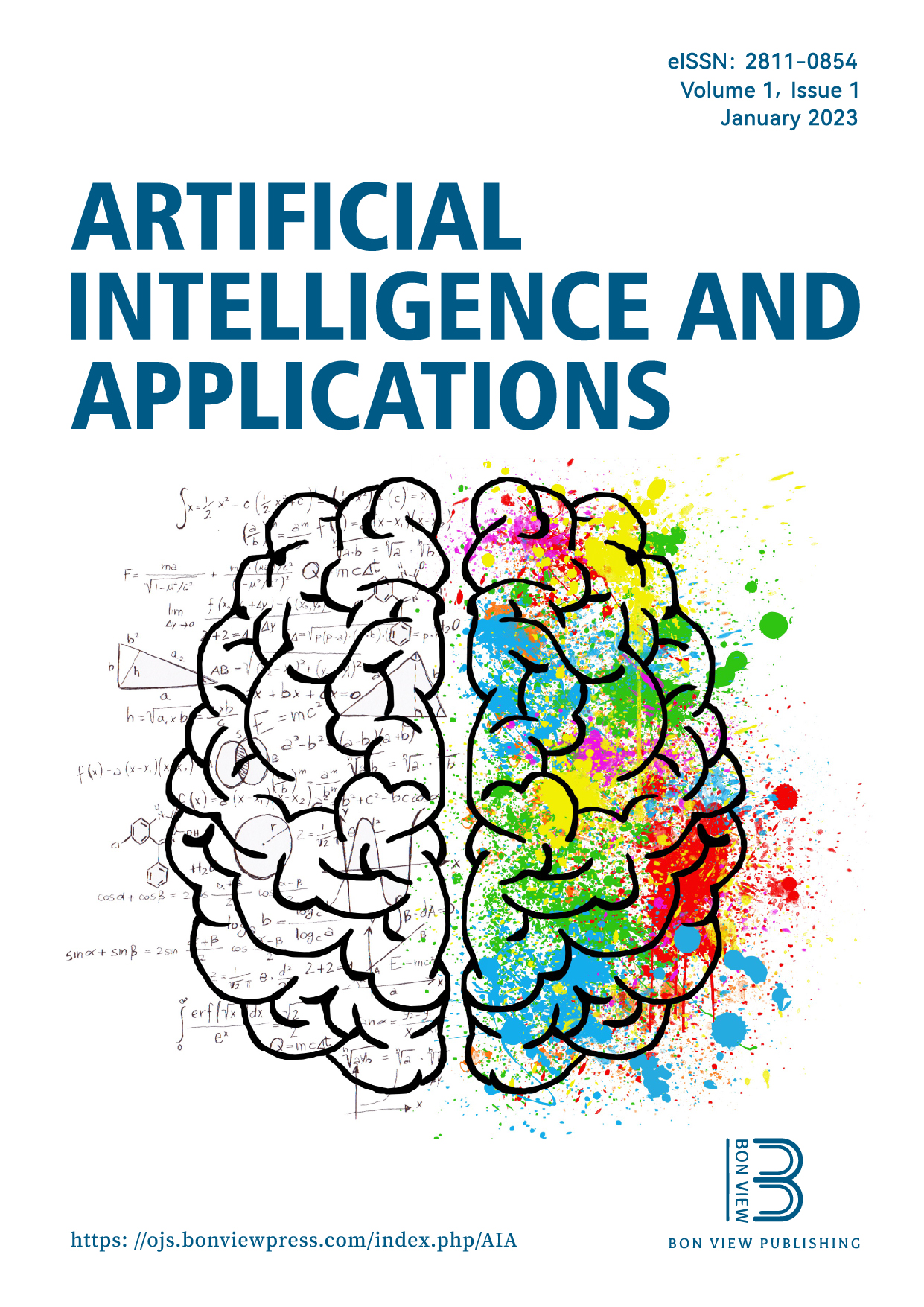 Downloads
How to Cite
Palaiahnakote, S. (2023). Inaugural Editorial. Artificial Intelligence and Applications, 1(1), 1. https://doi.org/10.47852/bonviewAIA3202659
License
Copyright (c) 2023 Author
This work is licensed under a Creative Commons Attribution 4.0 International License.