Inaugural Editorial
Abstract
It is a great honor for me to write an editorial note for the first edition of the Journal of Data Science and Intelligent Systems (JDSIS). JDSIS is an international, peer-reviewed, interdisciplinary journal that provides an academic platform for sharing your achievements in data science and intelligent systems with scientists and engineers across the world. A warm welcome to the inaugural issue of JDSIS, which is a new exciting title for Bon View Press portfolio journals for 2023. I am honored and fortunate to be part of JDSIS and take responsibility as Editor-in-Chief.
With large amounts of data growing exponentially in most areas, collecting, processing, analyzing, mining, and using big data become very important in the data science communities. Therefore, JDSIS considers the research that focuses on data integration, data information, knowledge extraction, and data application in a wide range of fields, including health, education, agriculture, biology, medicine, finance, environment, engineering, commerce, and industry. By the integration of data with computer science, artificial intelligence, and other appropriate methods.
At this moment, we are happy to launch the first issue in July 2023. This issue is composed of six articles on various interesting topics, including network-based risk assessment, analytic network process, quantum computing, artificial intelligence in COVID-19, and so on. For this achievement, we should appreciate our team led by Dr. Chao Wang, Ms. Yu Zhang, Ms. Shanshan Lin, and Ms. Lu Wang for their efforts, time, hard work, and significant contributions. Today, we have reached this important milestone because of their support and effort. 
Our vision for JDSIS is establishing a vigorously peer-reviewed, open-access, leading platform with the mission to publish the most influential and valuable research in theoretical and application areas for data science and intelligent systems worldwide. With this aim in mind, strict ethical guidelines for authors, editors, and peer reviewers are rigidly enforced. Papers submitted to JDSIS are first sent for plagiarism detection and format check, then the paper will be subject to strict peer review by at least 2 anonymous reviewers to ensure the high standards of JDSIS. The papers will be published on the Web as soon as they have been approved by the Editor-in-Chief. All of these measures ensure that JDSIS is an ideal and efficient platform for you to submit papers reporting the latest output of your research in a timely way. Here, through this welcome message, we cordially invite you to submit to the JDSIS journal.
I wish to close this inaugural editorial by showing heartfelt gratitude to all for your support as editors, authors, editorial board members, and reviewers who have helped ensure the quality of all articles included in this inaugural issue of JDSIS. Last but not least, I would like to thank the Publication Board, Bon View Press personally, and Managing Editor Shanshan Lin for their incredible help, unwavering support, and enthusiasm. Together, with your support, we can build an excellent journal to serve the research community.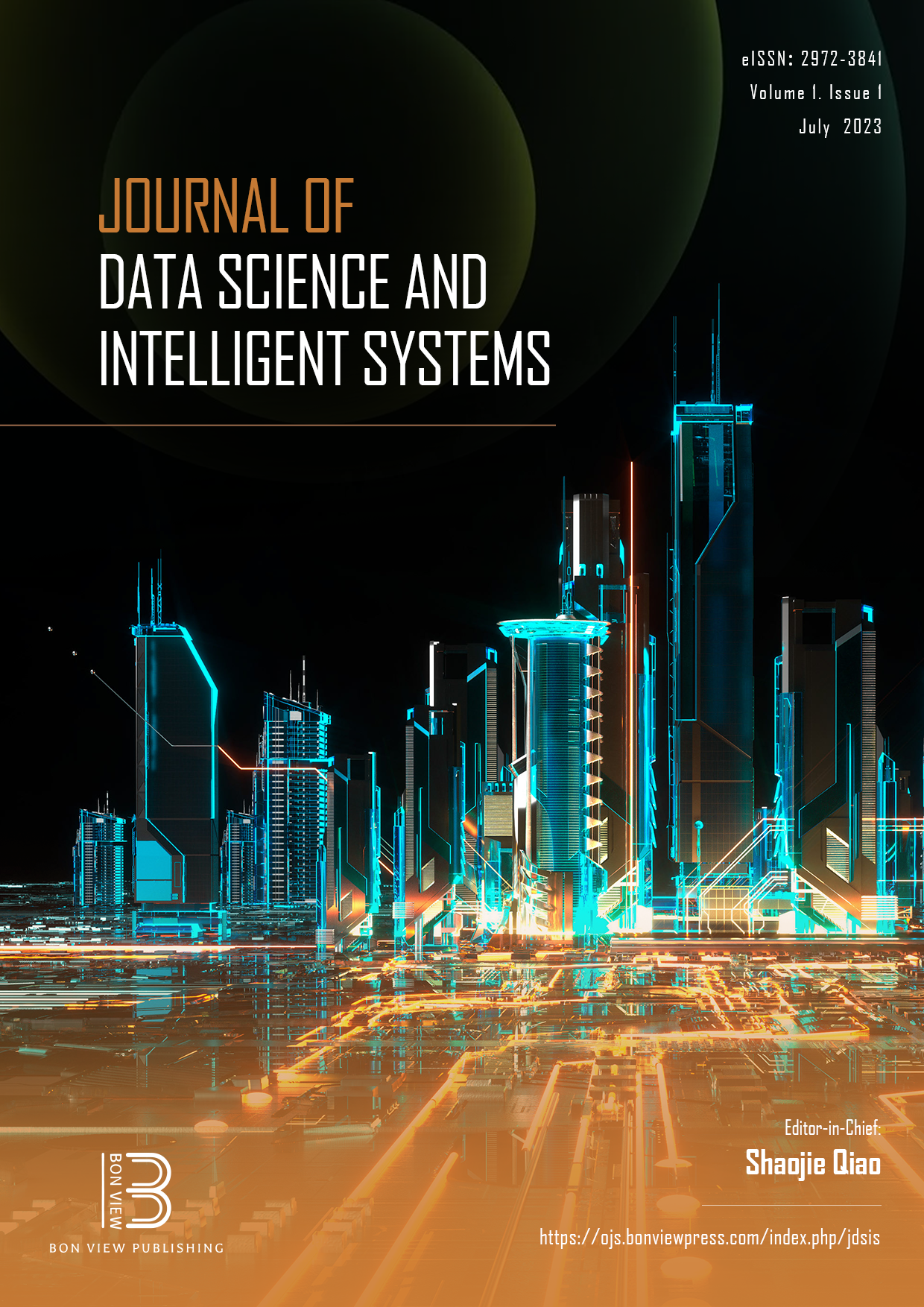 Downloads
How to Cite
Qiao, S., & Wang, C. (2023). Inaugural Editorial. Journal of Data Science and Intelligent Systems, 1(1), 1. https://doi.org/10.47852/bonviewJDSIS32021267
License
Copyright (c) 2023 Authors
This work is licensed under a Creative Commons Attribution 4.0 International License.